This is a sponsored post written by me on behalf of TruMoo Chocolate Milk for IZEA. All opinions are 100% mine.
Growing up I remember my mom making hot chocolate on the blistery cold days of winter. She always made it for me in my favorite care bears mug and then we would watch a holiday movie or two. I love sharing these traditions with my kids and every once in a while I will change them up a bit. The other day we made some delicious Hot Chocolate Milk using TruMoo chocolate milk that we heated up in the microwave for a minute to get it hot, but not boiling. Then we topped it with whipped cream and sprinkles! Yum! It was the perfect treat to get into the holiday mood for sure.
Hot Chocolate Milk made with TruMoo chocolate milk is a great way to stay warm and cozy for the winter. The Hot Chocolate Milk and colder weather was a great motivation for some tree decorating for us! My girls love this part of Christmas traditions and it's always fun looking through ornaments we have collected through the years. We put on some Christmas music and let the fun begin. I love to watch each of them put the ornaments on the tree. Their personalities really stick out when this happens. My oldest is pretty meticulous with her ornament hanging. My middle girl is getting better, but she will still find the funniest spots to put them up. Then my youngest puts up two or three and she is finished… unless daddy is there to help her put more on. I of course help, but it's also fun to just watch them do their thing.
Tree decorating can take a lot out of you so I made sure to have plenty of Hot Chocolate Milk to go around! All that hard work deserves some delicious Hot Chocolate Milk made with TruMoo milk! My oldest daughter was happy to try it out first and she was very impressed with the taste of it.
She gave some to her little brother and he loved it too! As you can see he was very happy to try some from his sister. Hot Chocolate Milk is our new favorite way to drink TruMoo chocolate milk in the wintertime! The whipped cream was a great addition, but marshmallows would taste great in this as well. I think a peppermint stick for a Peppermint Hot Chocolate Milk would be awesome! This is also great served with some cookies or other Christmas treats too.
TruMoo chocolate milk is available nationwide. TruMoo Hot Chocolate Milk is great addition to indoor family time and is sure to be a family favorite. Have you ever tried TruMoo chocolate milk hot? It's just as delicious hot as it is cold, is made with real milk and the right amount of chocolate. We love TruMoo hot as a great way to get warm and cozy as the temperature outside drops.•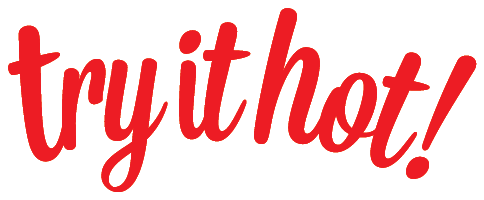 Let me know when you try it hot! I'd love to hear what you think of it. Be sure to check out TruMoo on Facebook and Try it Hot with TruMoo on Pinterest.