This is a Sponsored post written by me on behalf of Bolthouse Farms for SocialSpark. All opinions are 100% mine.
Have you ever tried Carrot Juice?  Carrot Juice is surprisingly sweet and works well with sweet recipes.  This Carrot Cake Pudding is so simple and delicious!  This recipe uses 100% Carrot Juice from Bolthouse Farms.  I love the taste that the carrot juice gives the pudding… just like Carrot Cake!
Recipe Ingredients:
1 box Vanilla Pudding
1/2 tsp. Cinnamon
1/2 Cup Bolthouse Farms 100% Carrot Juice
1/2 Cup Half and Half
1 cup of Milk
(optional whipped cream)
Directions:
Whisk all ingredients together in a medium sized bowl until pudding is thickened.  Pour into serving dishes and refrigerate for 15 minutes.  Serve once thick and cold… add whipped cream if desired.
I have tried a lot of juices, but Bolthouse Farms Juices and other beverages are some of the best tasting.  They are great to drink on their own or mixed in other recipes like smoothies!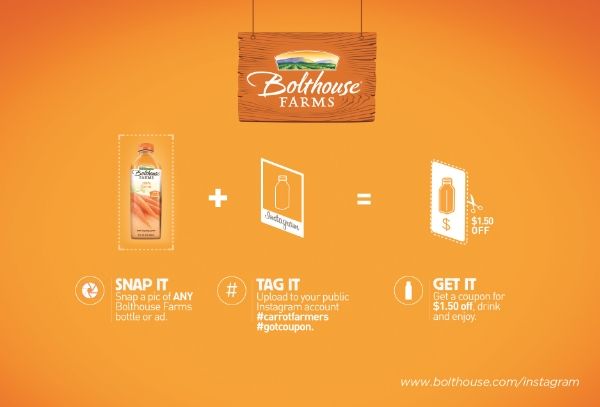 Check out this Bolthouse Instagram Promotion !  You can get $1.50 off any Bolthouse Farms beverage!  Awesome!  Bolthouse Farms is the same brand of farmers that farms carrots… so it only make sense that they would offer an awesome juice like the 100% Carrot Juice.  Something that I found out recently is that they use sustainable farming practices.  Even the leftover carrot tops are used as fertilizer.  I love that they are taking these steps to eliminate waste!
Besides their carrot juices they have many other beverages.  I particularly like the Mocha Cappucino Beverage.  It's so good and has plenty of protein to keep me going throughout the day.
Another one of my faves is the Multi-V Goodness Smoothie.  It combines  cherries, strawberries, raspberries and pomegranates!  Yummy!  I love that it has 12 Vitamins and 8 grams of fiber.   I can't wait to try out their other  30+ flavors too!