This is a Sponsored post written by me on behalf of Ideal Image for SocialSpark. All opinions are 100% mine.
This summer has flown by, but the hot temps have just started! We are having the highest temps of the season right now and the pool has been calling my name! In the hot Oklahoma summers it's ideal to go to the pool as much as possible. There is nothing like jumping in a cool refreshing pool in the heat of the day! I have been thinking of how tedious it is to keeping my legs smooth when going to the pool. I have been looking into effortless ways to manage keeping them smooth all year long and especially in the summer!
Here are my 5 tips for smooth legs all year long!
Tip #1: Laser Hair Removal from Ideal Image Laser Hair Removal :Most people think that they can't afford the cost of laser hair removal, but they may be surprised. I've been checking into this myself and it would be a thousand times better over shaving and waxing. Ideal Image is having a 70% off Laser Hair Removal right now so I am including this in my 5 tips. The top 3 reasons people get laser hair removal: convenience, confidence and a more permanent solution for hair removal. Wouldn't that be a dream come true? Go check out Ideal Image for yourself!
Tip #2: Find a good quality sugar/ salt scrub or make your own! I have a recipe for a Sugar Scrub that smells just like a fresh Spice Cake! Sugar scrubs exfoliate your skin and add moisture at the same time. Definitely use this with every shower and always do this before shaving your legs (unless you have laser hair removal and don't need to shave!).
Tip #3: Avoid using HOT water in the shower/ bath. I know… I love a hot shower too, but it is super harsh on your skin. Instead use warm water and you will see a difference.
Tip #4: Use body oils or lotion after washing, but avoid ones that contain alcohol or irritants. You can easily just use coconut or olive oil and skip the store bought versions all together!
Tip #5: Drink more water! Yep… you already know this, but drinking water is great for your skin. Hydrating from within works every time.
On our recent trip to Dallas we were outside a lot! As you can see it was HOT! No getting by wearing long pants… it's shorts weather! It really would have been nice to have laser hair removal on my legs for sure! By following these tips it made my life a little easier though. I never had to re-apply any lotion the whole time… who has time for that anyway? Maybe on my next vacation I won't need to bring the razor!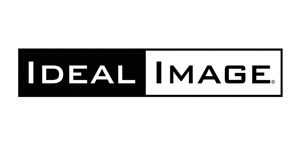 Don't forget the special that Ideal Image has right now. The top 3 reasons people get laser hair removal: Conveince, Confidence and a more permanent solution for Hair Removal.