This is a Sponsored post written by me on behalf of American Frozen Foods Institute and the Frozen Food Roundtable for SocialSpark. All opinions are 100% mine.
It's time for Back to School and this year my girls are learning about Countries and Cultures! I thought that I'd thow a party to celebrate! This Tastes Around the World Party was super fun and easy to put together! The girls loved all the different foods and now they can't wait to start the school year! They are already talking about eating these foods again as we study each country.
Instead of making everything from scratch I decided to use Frozen Foods since I had so many different types of meals to make. Frozen foods are prepared with real recipes and real ingredients. When throwing a party like this it's important to remember the time factor! If I was making each dish from scratch it would have taken me all day to make it all. There are so many benefits of frozen foods!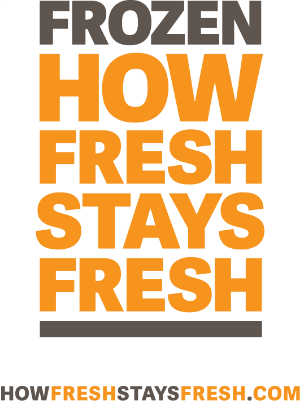 Using fresh vs frozen foods made it so easy! I also like choosing Frozen Foods because when foods are frozen it locks in the flavor, nutrients and freshness. Check out Frozen: How Fresh Stays Fresh .
I set the party up on a laminated map and placed each dish on top of the cooresponding countriy or at least close to it. Of course these sliders are an American fare. They were so good!!
I also added a flag banner as a backdrop using flags I printed off from online. To make your own flags just print off the flags from online and then sew the banner together. I thought it turned out really cute. There were a lot of other flags, but I didn't have enough room for them all!
We had a great time at the party and to top it all off we had this yummy pie! I loved how easy it was to just pull it out from the freezer and let it thaw! Feel free to use whatever cuisines you want for your own party and have fun with it. There are so many varieties of foods that are frozen and the possibilities are endless. What frozen foods would you make at your own party?