This is a sponsored post written by me on behalf of Serta for IZEA. All opinions are 100% mine.
There's no question in my mind why I am having sleeping problems and my husband's convinced that this is his problem too. Most of the problems boil down to our 10+ year old mattress and the un-restful sleep we get on it. When we first got our mattress we were impressed with the sleep, but gradually the mattress has started to wear out. There are other things that I didn't consider when buying a mattress that I do now: like making sure to get a mattress that limits your partners movement! That is something that really bothers me all night long.
I've been searching for a great mattress to buy and The Serta Perfect Sleeper
keeps popping up as a number one choice. The Serta Perfect Sleeper is the mattress brand designed to be so comfortable, you'll never have to count sheep again! It's also the only official mattress of the National Sleep Foundation, designed to help solve 5 common sleep problems: tossing/turning, lack of support, back pain, sleeping hot, partner movement and sagging/rolling off. I know that I suffer from all of them at one time or another. In fact, I had so much back pain a few months ago that I could barely move for 3 days!
I know the age of our mattress is the biggest concern for me. This picture was taken with no one on it. Imagine how much it bulges while we are sleeping! We are definitely ready to invest in a new one. It's great that the Serta Perfect Sleeper Mattress is a high-quality mattress at an attainable price ($399 – $1,299 standard queen set suggested retail pricing).
Other features to choose from with The Serta Perfect Sleeper are:
1. The 2015 advancements include Cool Action™ Gel Memory Foam availability in select Perfect Sleeper models for the first time, Custom Support® Individual Advantage coils in select models and a new Perfect Sleeper Memory Foam line, providing an option for consumers that want a memory foam bed at a more affordable price point.
2. Select Perfect Sleeper mattresses are compatible with Serta's adjustable foundations so you can do everything you want to do in bed – from watching television to just lounging – with customized comfort and support. Serta offers two affordable adjustable base options that are compatible with the Perfect Sleeper mattresses:
3. The Pivot™ model allows you to adjust the head of the mattress
4. The Motion Essentials™ model allows you to adjust both the head and the foot of the mattress.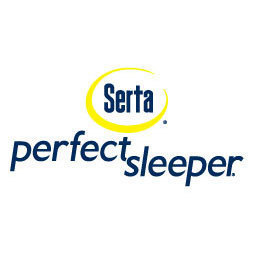 With features like these, I know that getting a great night's sleep will be easy!
Here is a video that explores our mattress problems in depth!