I guess I am still on camping time cause I totally forgot what today was! LOL  Well the party is a little late getting started, but we will still have fun… right?  I know that I will!  Here are some fabulous projects from last week to get us started…
Here is a great DIY project for the sewing gal… Easy DIY Thread Spool Rack from Amber at  Salt Tree!
Here is a great idea from Sonja at Practical Stewardship!  I just love this DIY Upcycled Ties to Father's Day Banner and Sign!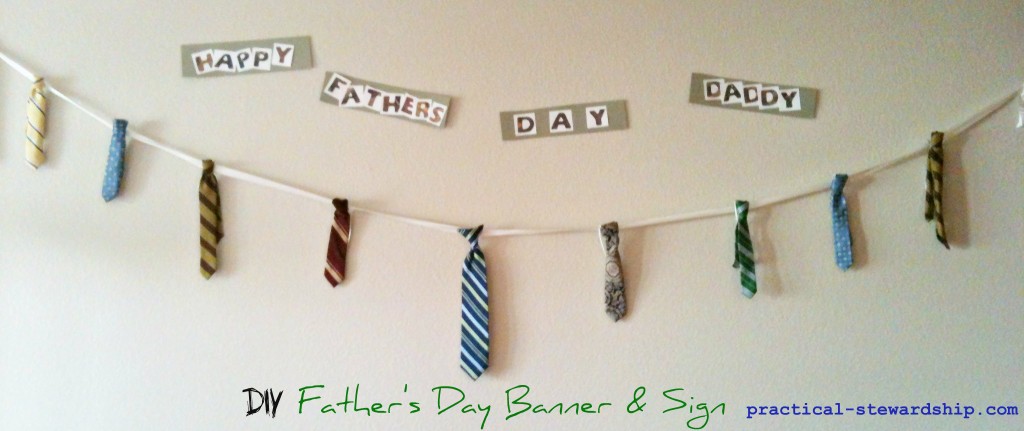 I just love Silhouettes!  Go over to Shopgirl and find out how to make your own Black and White Silhouette Plaques!
Oh my obsession with fonts is pretty extreme.  I mean I do design websites on the side so that is my excuse! LOL   Sarah at Alderberry Hill put together a list of Free Summer Fonts… how fun!
Now it's your turn!!! Show us all what you have been up to this week!!!
Remember these guidelines to make this fun for everyone:
1.  Become a follower of BNC
2. grab one of my buttons to put on your post or on your blog somewhere (A text link is ok too)
3. comment on other projects that are linked up
I hope you enjoy the party!!!
links are in random order… I guess I am just a random person! LOL